AUSTIN – I had to get out of the house, I was in a rut and needed to get my ass out of the leather office chair. Since I came back from my abbreviated (but nowhere near complete!) Great Divide Mountain Bike Route run I've been rotting idly at a desk next to my bike eating too much and moving too little.
Perhaps that's not 100 percent true, but let's not get into the boring details of my personal life; instead, let's focus on the adventures and rides that are easy to forget about – the local rides. They may not be in slow-motion Red Bull videos or the subject of www.bikepacking.com, but they're a good way to separate ass from chair, and get out of that rut.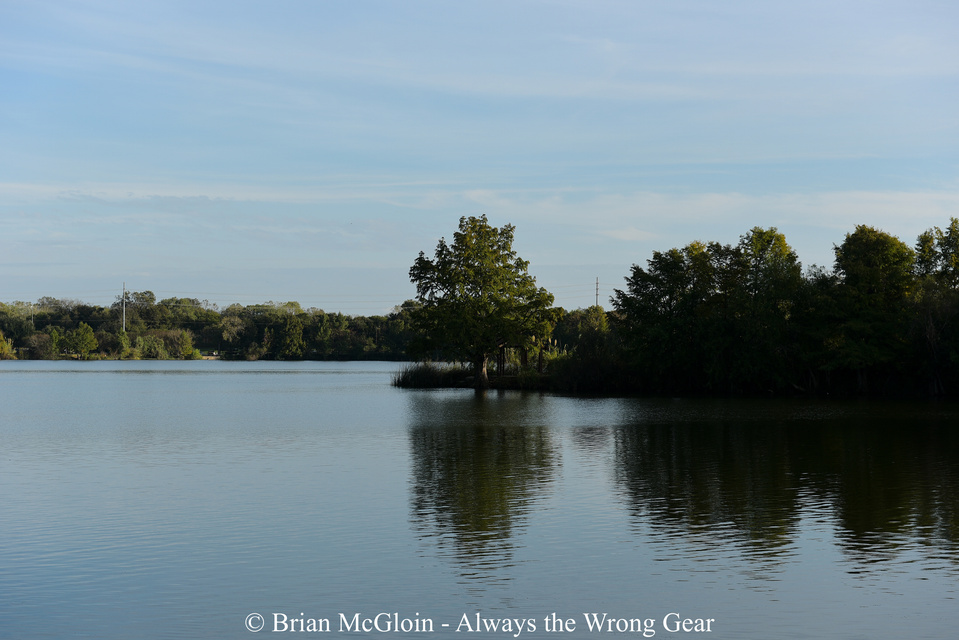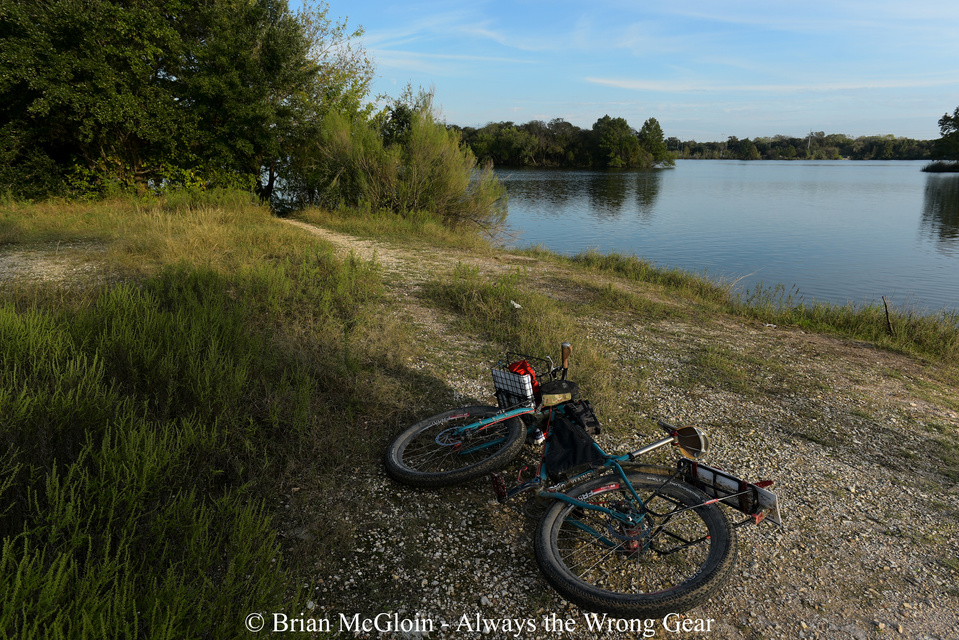 The other day I ventured westward to the Southern Walnut Creek Trail northbound to the Davis White Northeast District Park, through which the trail wends smooth concrete around and over hills, through trees, often offering a surprising view of downtown Austin.
A few years ago, shortly after the trail was finished – or maybe during construction – I noticed places where the smooth concrete diverged from an existing access road or utility right-of-way in a few places. Naturally I had to take those paths, which led to more adventurous routes with some discoveries, like abandoned farm buildings and open fields next to a large, collapsing creek.
This time, those overgrown paths and various roads were either just hints of what was, or just beyond a mysterious passageway into an alternate universe where they never existed. Like a true explorer of yesteryear, I relied on Gia GPS and Google Maps to confirm the reeds and trees taller than me were actually the former road. Or close enough.
I have the scrapes and cuts (and an odd berry stain on my trousers) to show for this path, and clothing and gear full of the dried things that came off of the tall reeds.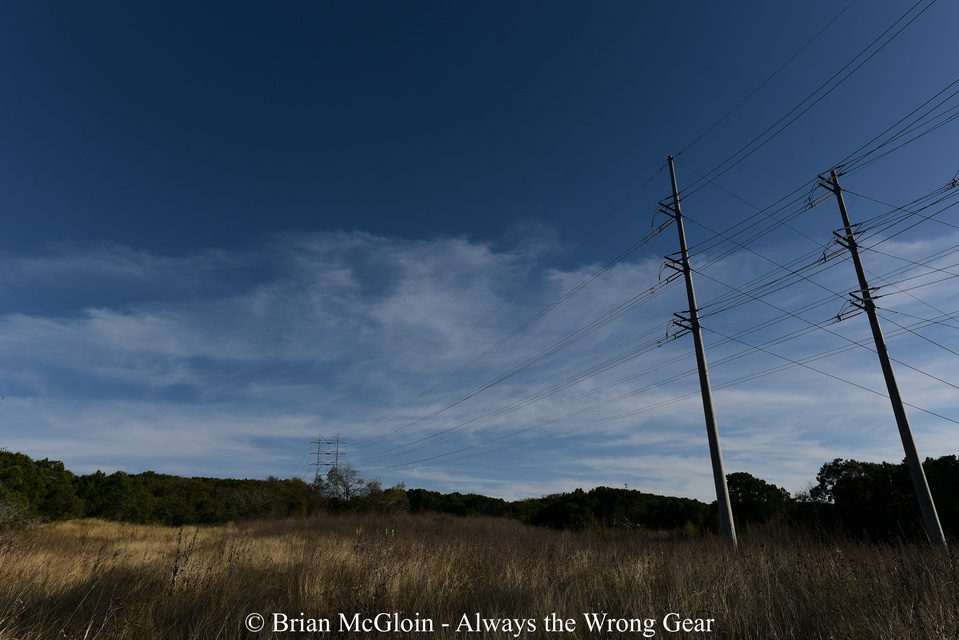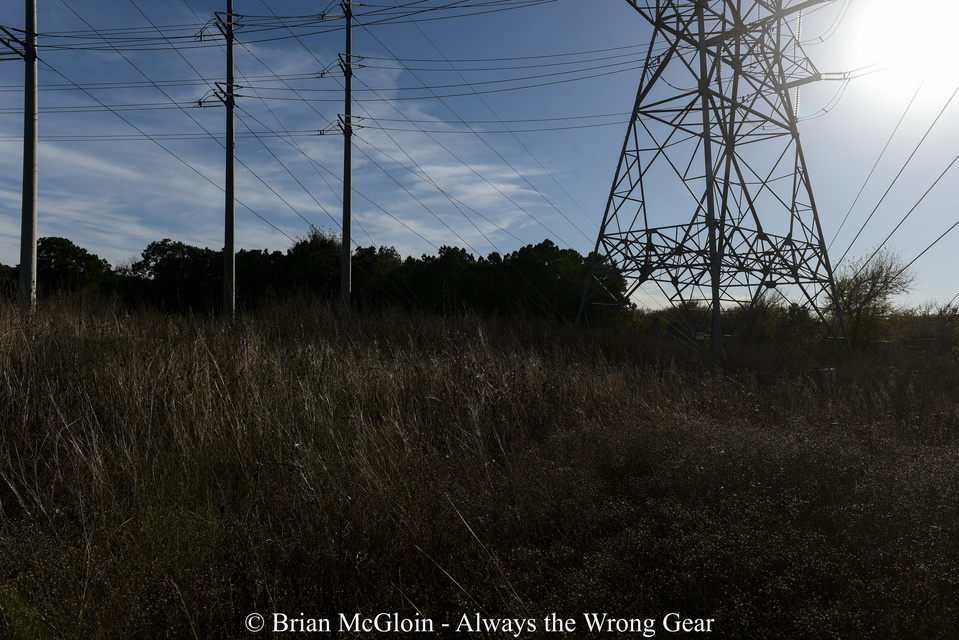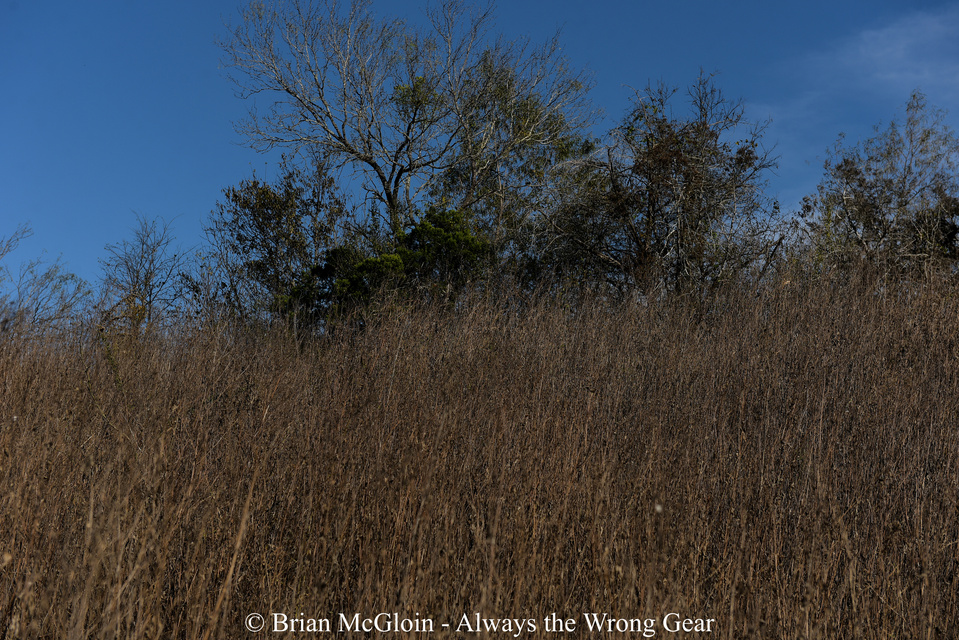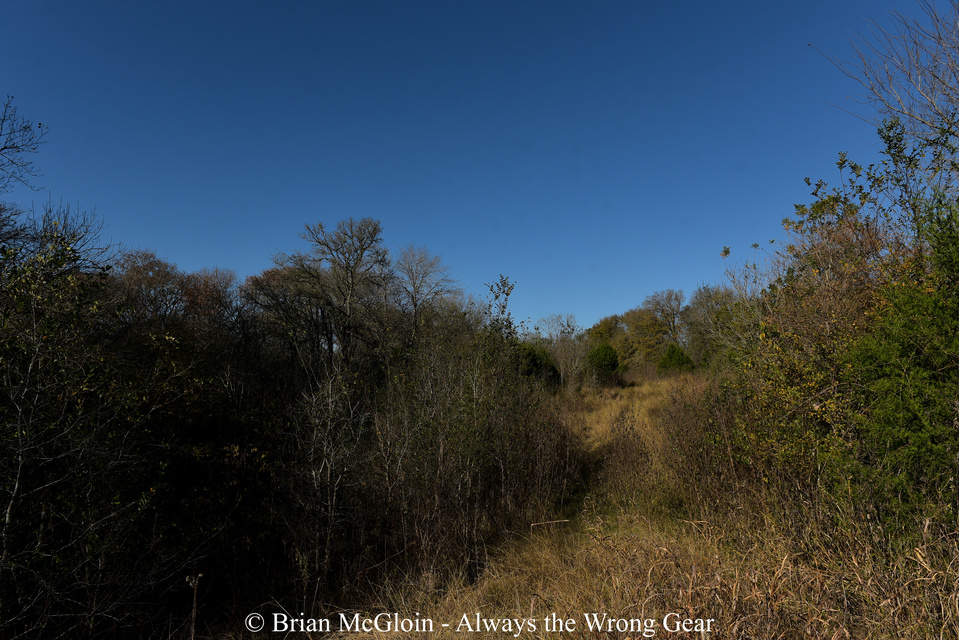 I can make a 25-mile route around Austin that goes through wet sand, mud, dirt, singletrack, overgrown roads, through reeds, across creeks, unpaved cycle tracks and some dilapidated paved ones.

Or just a loop around downtown and the east side.
Sometimes I can make a commute or errands into a mini adventure – well, maybe not adventure per se, but it's better than sitting around (and exponentially better than [shudder] sitting in a car).
One of my north-south routes from my apartment in central Austin to points downtown and south is the Shoal Creek (greenway?) trail.
The northern terminus of the trail is on the boulevard of the same name, very close to the world headquarters of Always the Wrong Gear. The southern terminus of the trail is at a currently theoretical intersection with the Ann and Roy G. Butler trail, which goes around Ladybird lake. Whilst neither trail is particularly adventurous, they offer a mellow, off-street couple hours of riding, and they both connect to places where the magic happens. Or, maybe, the "are you fucking crazy?" routes.
It almost doesn't matter where you or I go. Never underestimate the adventures right outside your door.