PORTLAND, Oregon — I finally had the chance to ride through snow (over paved surfaces, mostly) with a Surly ExtraTerrestrial tire, mounted on a 50mm Rabbit Hole rim, used as a rear tire. I have a WTB Ranger Tough 3.0 front tire, mounted on the same rim. Snow is rare in Portland — except for last winter — so I can't really complain that my first outing in snow was not in powder snow on a dirt road.
OK, so the Ranger gripped tenaciously for the most part. I felt like I could squeeze the front brake lever as hard as I wanted and the tire would just stick. I had it inflated to roughly 2 bars, although I normally keep it at around 1.5.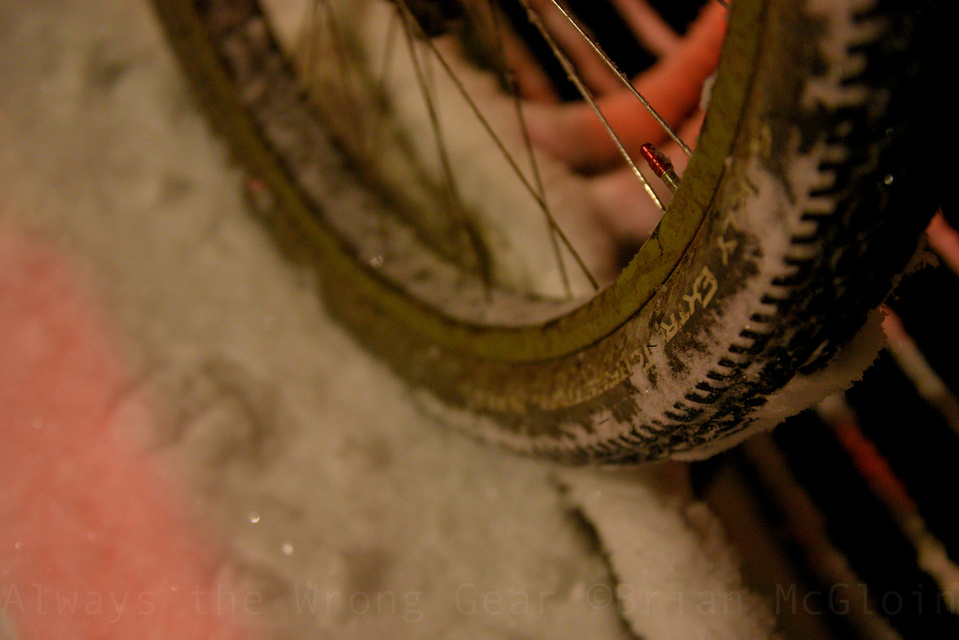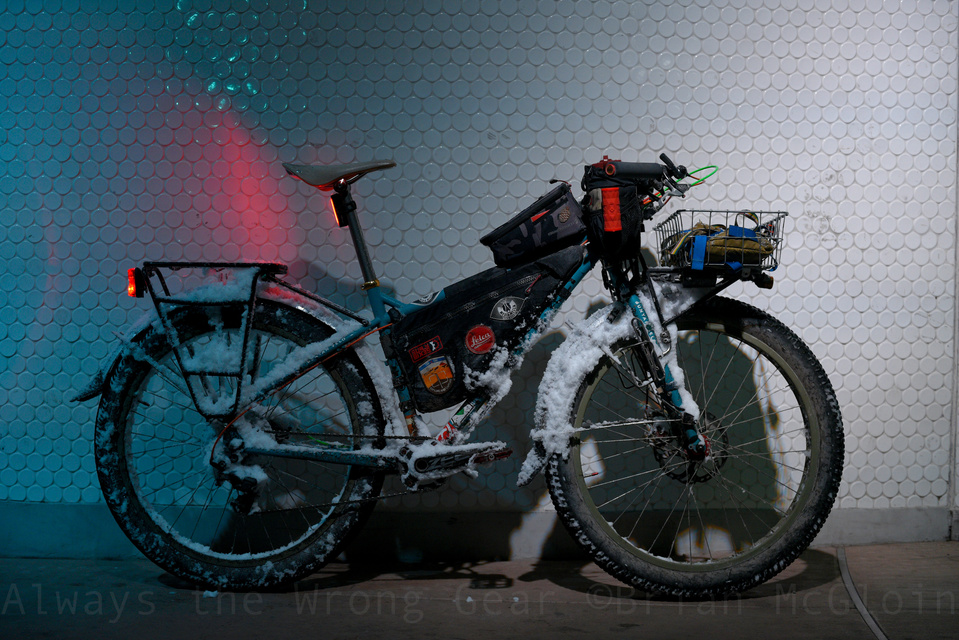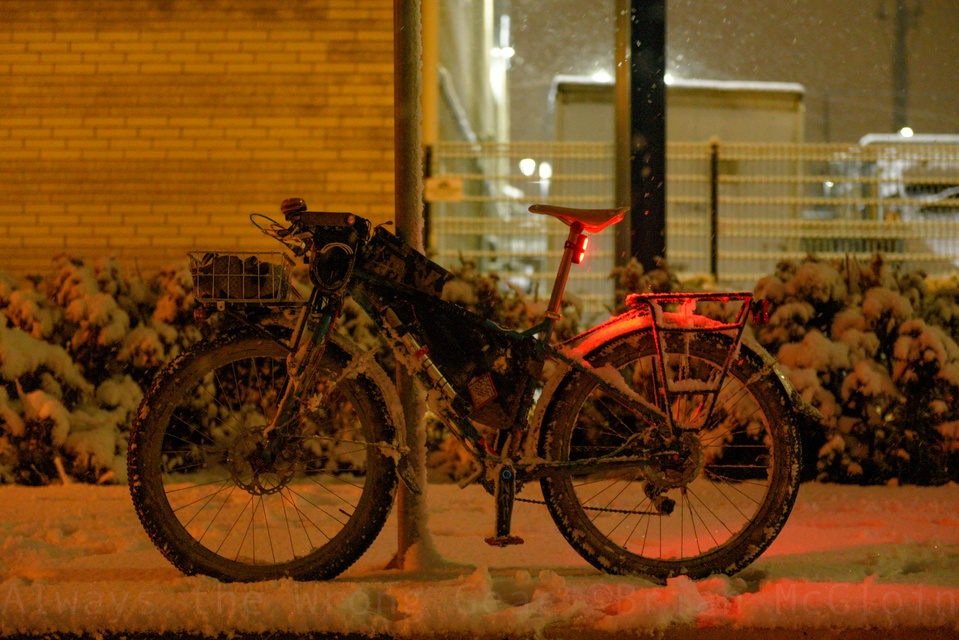 The ET was a little different. It accelerated well, with some minor slipping at first, and seemed to be OK in turns, but laterally it wasn't that great. I had no problems riding around, no problems stopping or going. I generally keep the ET inflated to about 2.5 bars.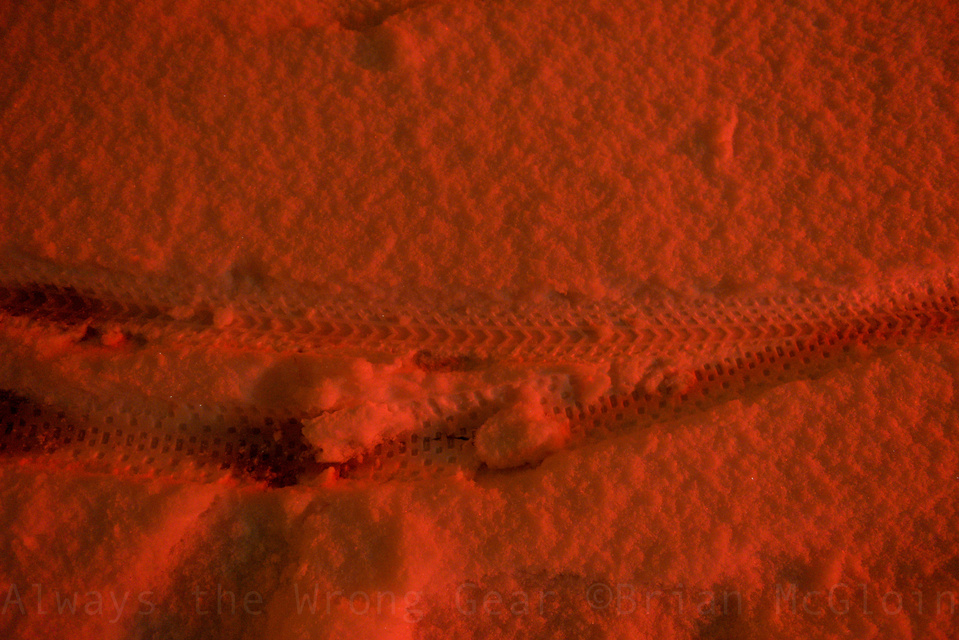 Where both tires got a little sloppy were the slushy areas on the edge of the car tire tracks on the busier streets. As long as I avoided that I was fine.
I'm a fan of the ET as a good all-performance touring, commuting, adventure tire. It suffers performance wise in areas where non-aggressive, non-specific tires tend to suffer: snow, mud, sand. The Ranger on the front is sublime, although for a long, paved tour or general hard-surface riding, it's not the best choice.